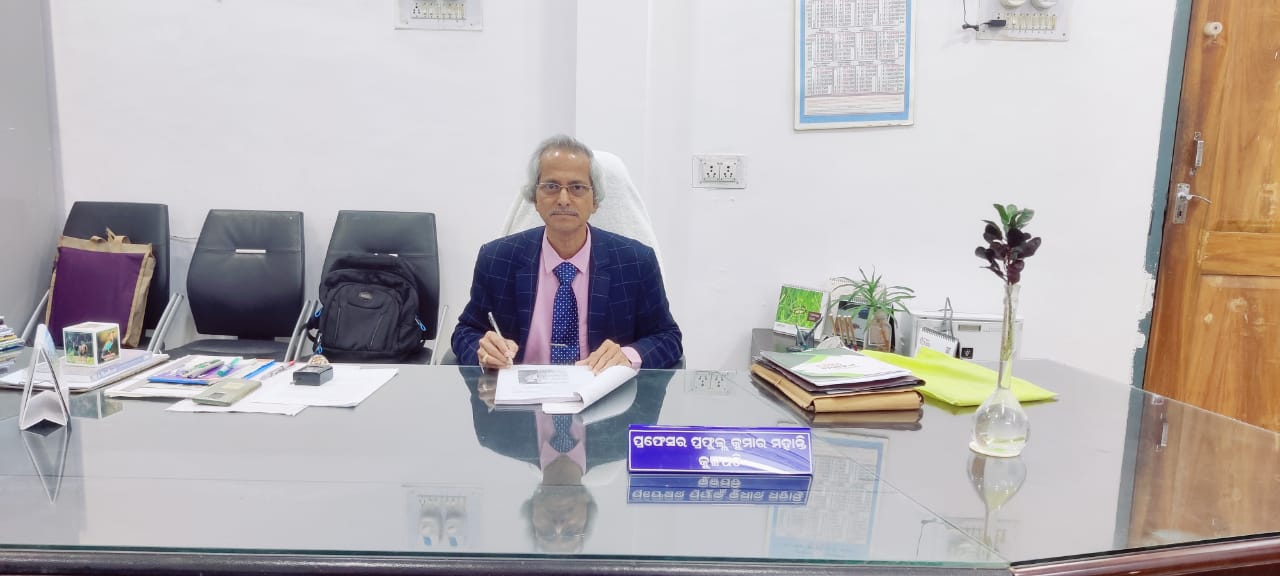 It is a matter of immense pleasure for me to be a part of this for more than quasquicentennial premiere educational institution of south Odisha. I would like to take this opportunity to welcome the students coming from all parts of the state, joining this University in undergraduate as well as postgraduate programmes. Students from different backgrounds, diversified socio-economic status congregated in this temple of learning in the guest of knowledge.
This premier institution has been upgraded to the status of Unitary University and started functioning from 1st August 2021. Though this University is still in its infant stage our mission and vision are focused. I am sure with our restless efforts and suggestions from faculty, alumni, policy makers and the civil society at large, this glorious century old institution will achieve excellence in education and research by prioritizing our values and ethics.
Further, the University is moving towards ICT enabled e-learning and e-connect environment in accordance with the changing world scenario. The CBCS structure of the curricular with co-curricular and extra-curricular activities will shape the physical, mental intellectual growth. In Post-Graduate level the students are motivated and encouraged to take up research work in collaboration with institutions of national and international repute.
With strong belief in the quote of Rig Veda – "Scholars who contemplate on their thoughts and translate them into actions are the ones who are really great and noble", I am confident that Khallikote Unitary University will definitely march in right direction, shaping the young minds and contributing to nation building.
Col. Prof. Prafulla Kumar Mohanty
Vice-Chancellor